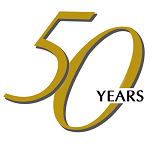 A Family's Passion for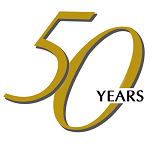 Beginning in 1955, I already knew about Porsches from the Dinky Toys that my Dad would bring home for me when he traveled on business in the aerospace industry.
My Dad, Ed Schneiderhan Senior, earned a Bachelor of Science Degree in Metallurgical Engineering from Michigan Tech and began his career as a pilot for American Airlines. He later worked in aerospace engineering. Like many pilots and engineers he valued the precision and solid mechanical design that defines Porsche. This background fueled his desire to own one.
In 1959 Dad thought he could satisfy his passion by buying a new Karman Ghia. From the beginning he knew it was not what he wanted and he began looking for a used Porsche 356. By 1964 he decided to step up for a new 356C coupe in Ruby Red which he bought from Bob Smith Volkswagen-Porsche in Hollywood California. I was nineteen and just out of high school. I was interested in European sports cars and drove a 1955 Morgan Plus-Four roadster, which Dad and I worked on together.
Click any Image on this page to enlarge
In 1967, while serving overseas with the Army, I received the September issue of Car and Driver magazine and read, "Love Affair With A Bathtub" in which the the author, John Jerome met with Speedster owner, Jim Joiner to drive and explore the joy of ownership of these cars. This article talked about how iconic the Speedster is, and explored its idiosyncrasies and the cool people who made the car popular. This article changed me - I had to have a Porsche Speedster!
Click on the magazine cover below to read the story:
In 1974 we acquired Speedster 84564 and one year later 84015. Both were rust-free 1958 T-2 models from Southern California.
As a family we began showing these cars in Porsche Club of America and 356 Registry concours events. In the images below, my wife Barbara is prepping 84015 for judging at the First 356 Registry West Coast Holiday in San Diego, California in 1977 and my Mom and Dad are posing after winning "First Overall" with their C coupe at the Second 356 Registry West Coast Holiday in Medford, Oregon in 1978. Dad refused to ever take a car to a show on a trailer, believing they were meant to be driven.
During the mid-seventies through the late eighties I worked for Jim Rinker at his shop in Los Alamitos, California, assisting with complete restorations of several beautiful 356's. Dad would often come to Jim's shop on weekends to help out. Jim Rinker is a gifted Porsche 356 restoration expert and a great guy. While there, we also got to know Roy Lock, who shared Dad's engineering interests, Mike Petullo, who knows more about automotive electrical systems than anyone I know, Jim Callaway, who is an encyclopedia of 356 knowledge and Jim Ansite, who continues the effort with these cars today. More recently, through these associations, I have had the pleasure of meeting brake expert and Porsche collector, Dan Lelchuk. These friendships will endure for a lifetime.
Click on the magazine cover below to read about Jim Rinker:
Dad and my brother Bob and I would regularly chase each other through the Southern California mountain roads with these very cool cars. Each Summer we would drive to North to the Monterey Motorsports Reunion with friends in some pretty nice cars.
Recently, we sold Speedster 84015 to a gentleman who will continue the stewardship that this car deserves.

Mom and Dad have passed away, but our memories of great times with our Porsches and the friends we met along the way continue to give us great pleasure.

Today, brother Bob and I live a few miles from each other in the Central Coast region of California. We still drive and maintain Dad's 356C coupe in addition to enjoying our more current Porsches.

Recently, Bob and I attended the 2014 North meets South 356 Porsche Event with Dad's Coupe to celebrate 50 years of ownership by one family. Our car was well recieved by all.